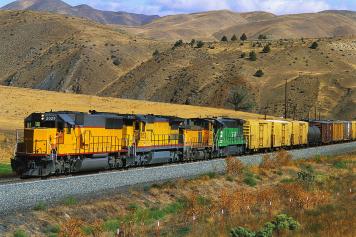 Model Railroading Is...
...a far cry from just 'playing with trains.' While operating a model railroad layout can be fun, it is also a relaxing way to take you mind off day-to-day burdens.
Whether your interest is in the operation of the trains, laying track one tie and spike at a time, building scenery and structures or all the above, we welcome you to come visit us and see how your interests and skills can be put to use.
It makes no difference if you are a first time novice, experienced railroader, or you are just fascinated with the hobby of scale model railroading, come see us.